Works anywhere
You don't need a special app for the timeline. It's simply running in your browser.
You are top dog
The content is yours! You decide who is allowed to access it.
Invite relatives and friends to your timeline. That way your photos are only accessible by a few selected people.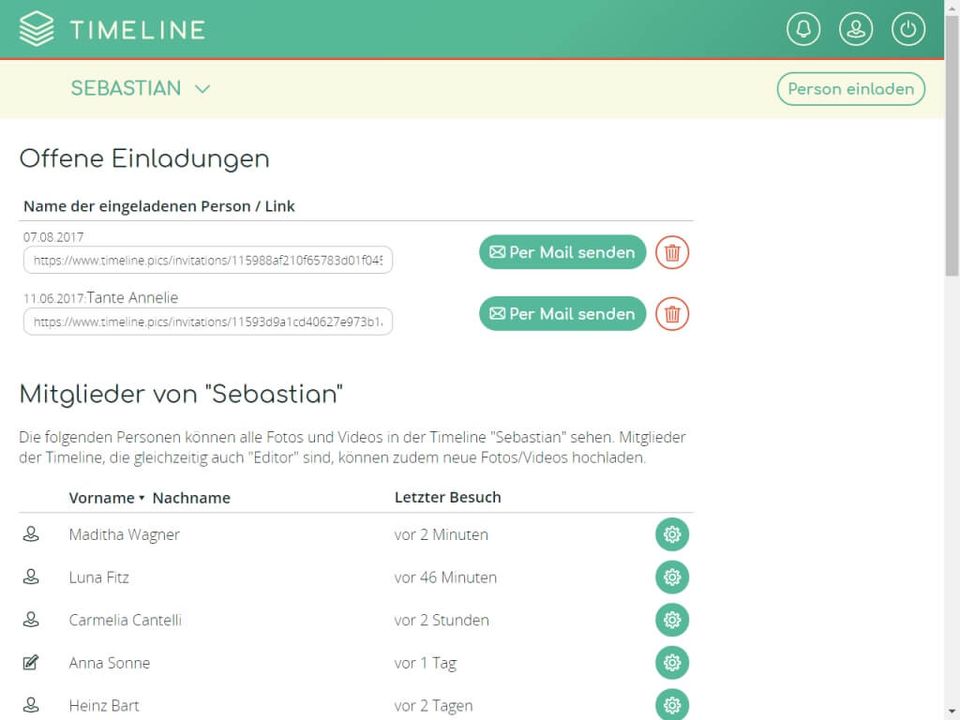 A very personal photo album
For your child the timeline will be a great way to remember the old days. Like a photo album. Only better, as relatives and friends left a lot of nice comments.
Time travel made easy
You can jump to the past very simply. That way you remember the special moments at any time.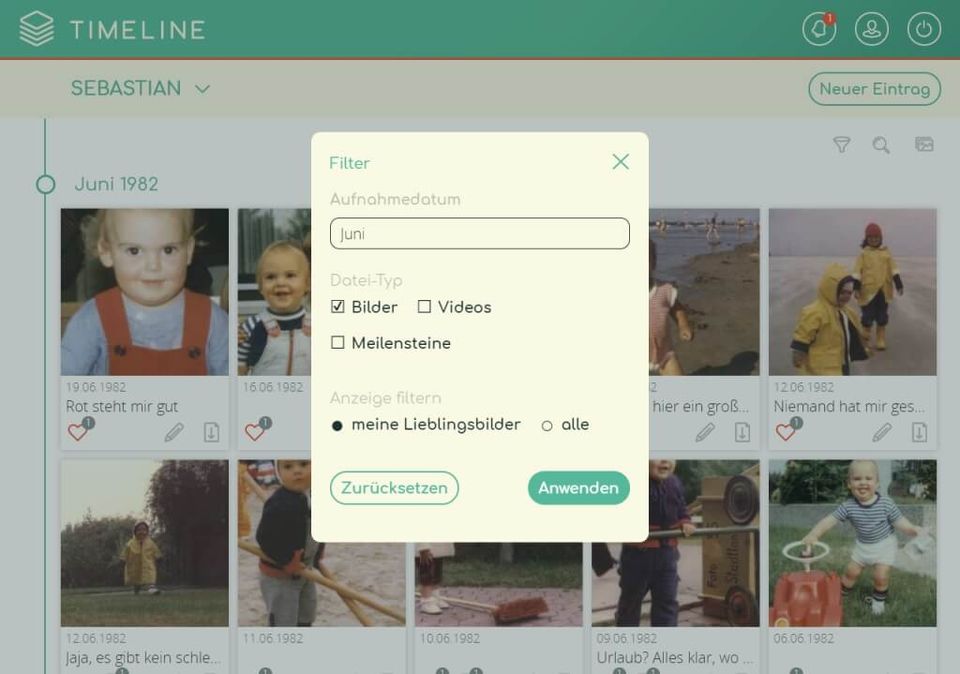 Capture milestones
Sometimes you don't have a photo or video but you'd like to cherish a special moment.
Using milestones you document the latest tooth, a hilarious quote or whatever you want to remember.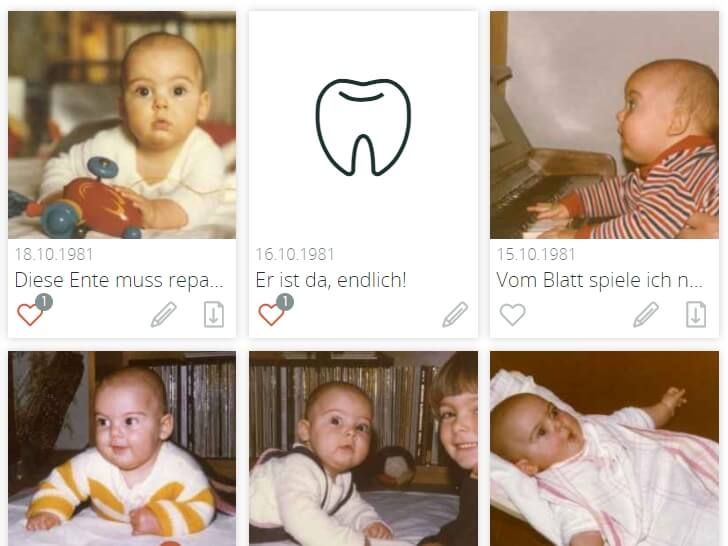 Where was this taken?
View the position of where a photo was taken on a map.
If your camera or smartphone has added GPS data to your photo, timeline will read and display this information.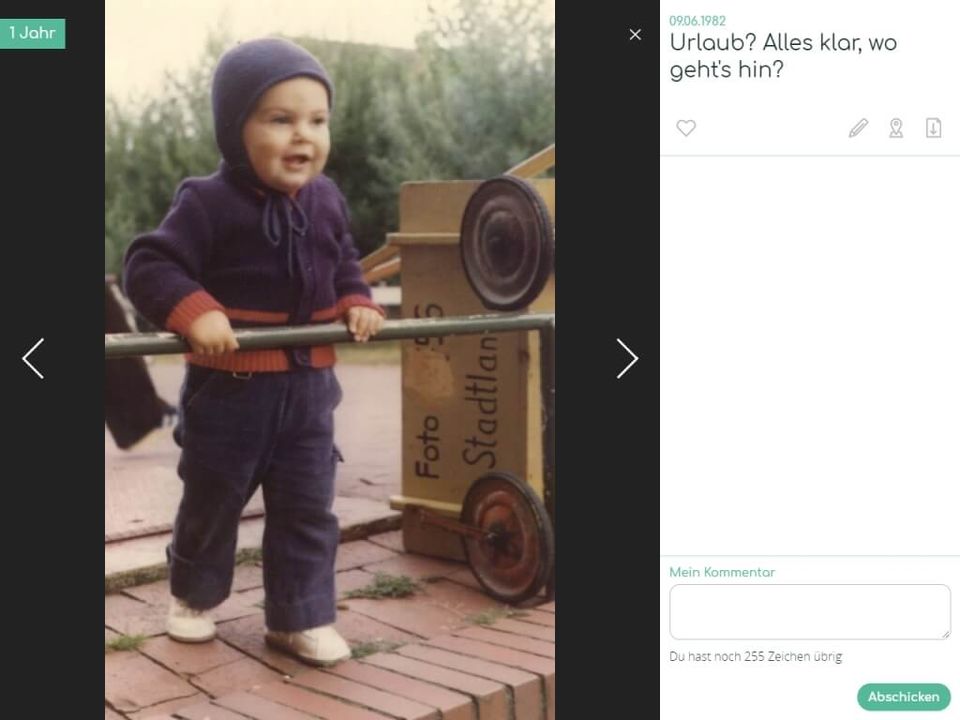 Lots of space for your photos
No matter if portrait or landscape, your photos will be always perfectly staged.
Show your greatest videos
The first smile, the first song or making fun with mum – starting from the Basic package you can add short videos to your timeline, too.
Sunshine, no cloud
Your data is stored in a data center in Augsburg, Germany and will not end up in any cloud server.
German data privacy
Timeline.pics is saving the least possible amount of personal data. Nobody wants to collect, analyze or use any user data.
Playful or clear
View the timelines either in Polaroid style or as tiles with similar size.
Every visitor of your timeline can choose the view that appeals to him.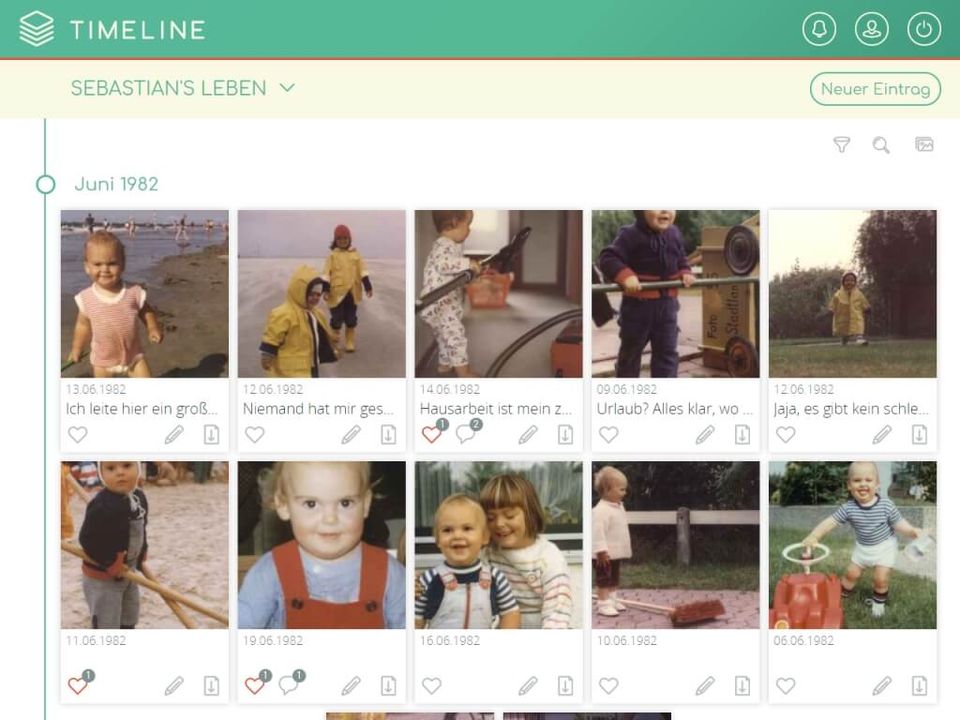 For free and no ads
Your first timeline is free of charge.
Without annoying advertising.
Just like that.